GRANITE FOR EXTERIOR
---
FACADES
Granite is a type of hard and compact igneous rock formed by quartz, feldspar and mica. Its toughness and durability make it an ideal material for facades. Resistant to heat and cold, this natural stone gives your exterior wall cladding an aspect of strength and hardness. Large formats can create continuous surfaces with a timeless style. 
The aesthetics of granite are affected by how it is extracted, processed and finished. This stone is available in thousands of colors and textures. Granite tends to retain its color and pattern for a very long time so you will have a facade that will last a lifetime.  
Morion Ltd. offers several ways for exterior cladding. The best of these is the Bilda facade system, recommended by our specialists for high-level facade cladding. Click HERE to view installation types and their execution:
INSTALATION
---
UNVENTILATED FACADES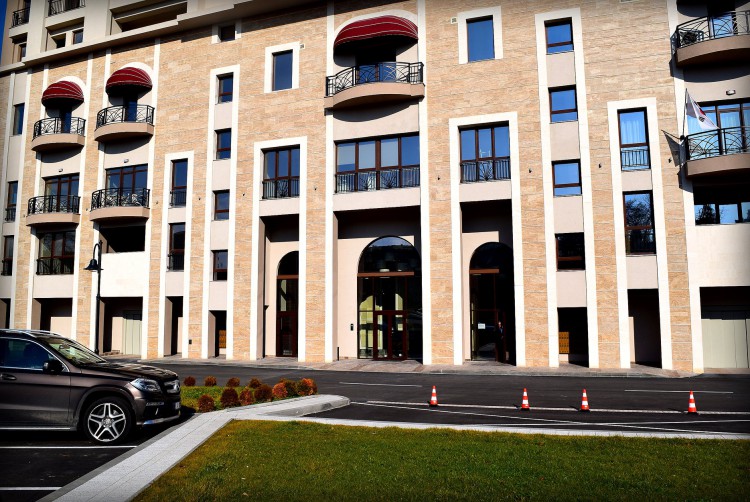 The natural stone veneer is attached directly to the wall, using a suitable adhesive solution and mechanical anchors.
---
VENTILATED FACADES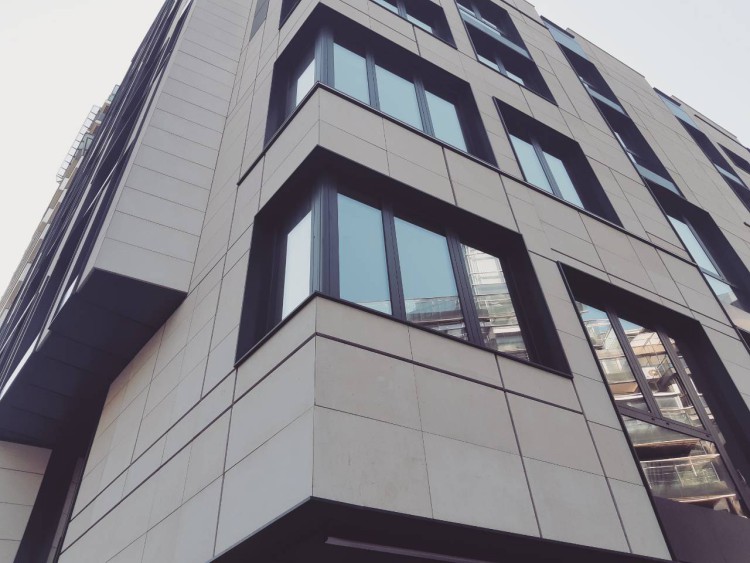 The lining is separated from the supporting wall by ventilated air space, which provides thermal insulation. It requires a load-bearing structure – usually of metal – where the stone tile must to be placed.
---
EXTENDED APPLICATIONS
This is the space that must be left between the joints of the tiles to allow for the normal movements of natural stone caused by changes in humidity and temperature.
---
PAVE
Horizontal base of a structure that covers the ground so that it is solid and level.
FLOORING
---
Flooring of materials such as natural stone.
---
WINDOWS AND DOOR FRAMES, UNDERWINDOW PLOTS AND BALCONY PLOTS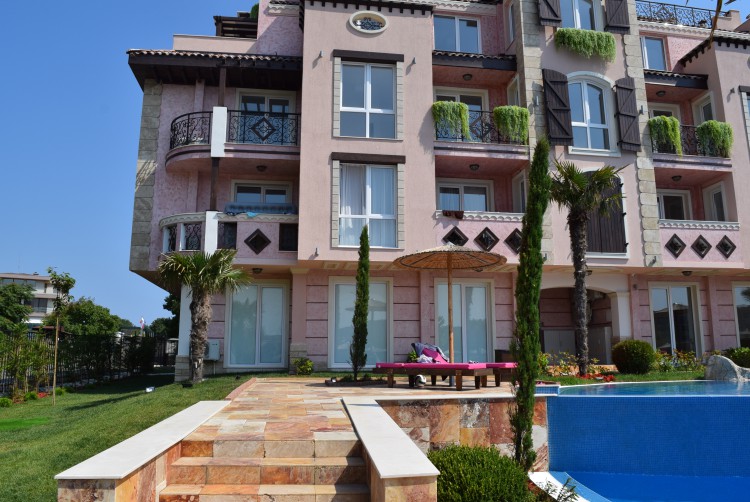 Turning windows and doors with stone has been used for many years. If you want to emphasize the facade, this is the best way to do it. This way you will add style and authenticity to your building, but  also you will have protection from climate's changes of the all interior area. And from other the point of view  the boards on the terraces that we make with our Italian machines, it is enough to say that they protect the facade from leaking water and rubbish, also they protect the owners of the space and have extended application in their daily lives.
---